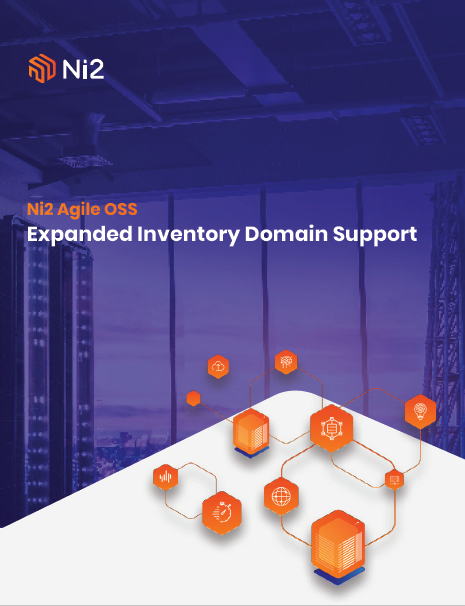 Ni2 Agile OSS : Expanded Inventory Domain Support
An open and agile OSS becomes more crucial to a CSP as it tries to cater to these heightened customer expectations. Ni2 has been keeping pace with this accelerating telco landscape, offering a unique multi-domain flexible and agile OSS, catering to mid-size B2B CSPs, that converts these old silos of information and functionalities into one unified system.
Download the Article >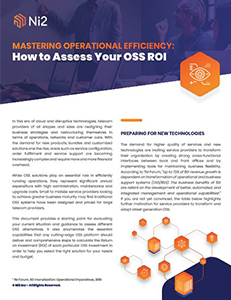 Mastering Operational Efficiency: How to Assess Your OSS ROI
Representing significant annual expenditure with high administration, maintenance and upgrade costs, small to midsize service providers may find that traditional OSS systems have been designed for large telecom providers. This article provides a starting point for reducing your operating costs and guidance to help you select the right OSS solution for your needs and budget.
Download the Article >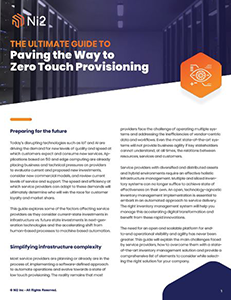 The Ultimate Guide to Paving the Way to Zero Touch Provisioning
Get ready for zero touch provisioning and automated service delivery! In this guide, you will find valuable information to consider while looking at current-state investments in infrastructure vs. future state investments in next-generation technologies as well as 7 essential steps to selecting leading-edge infrastructure management platform.
Download the Article >